Average reported cost to build an addition is $35,000-60,000. Because house additions come in a wide range of shapes and sizes, the construction costs vary greatly.
While expensive, building a home addition is a highly rewarding undertaking. After all, you will have the desired extra space, without having to buy a larger house.
Here is an updated list of popular house additions and their costs to help you plan your budget.
How Much Does a New Addition Cost?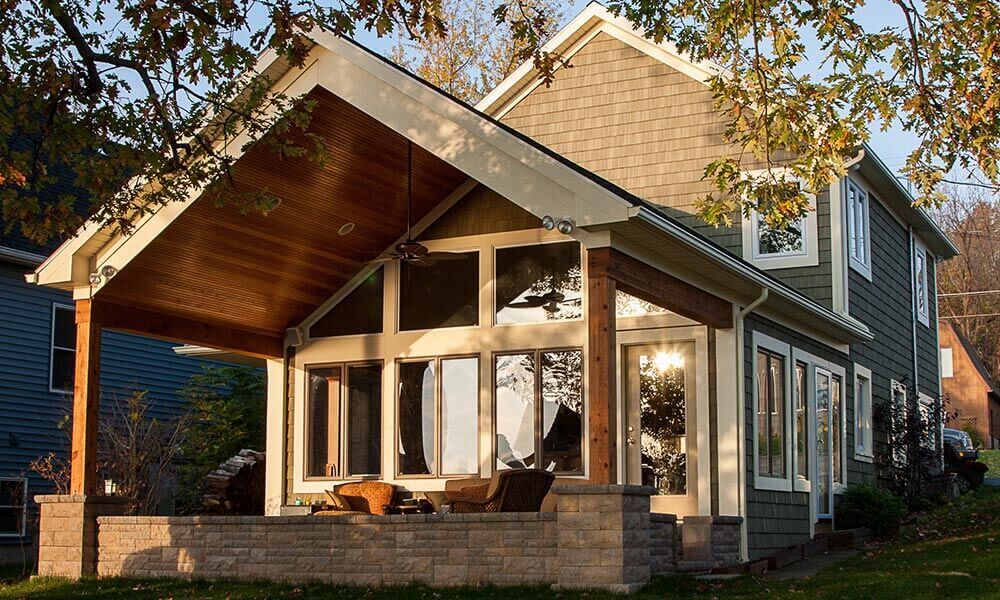 The price for a large house addition that includes a kitchen or bathroom is comparable to building a small home. On average, addition cost per square foot is $125-400.
Obviously its size and location will be the primary cost drivers, but the following factors that may jack up the final price as well:
– complexity of architectural design
– quality of building materials and finishes
– permits and inspections
– unexpected plumbing, HVAC or electric issues
Here is what you can expect to pay to add on different types of rooms. This estimate includes: new foundation, roof, siding, proper wall insulation, new windows, flooring, electric, HVAC and finishing work.
– Typical bathroom addition cost: $25,000-40,000 for a 5×8 room with a tub or shower enclusore

– A spa-like, master bathroom: as much as$80,000 plus

– An average size, kitchen without the luxury bells and whistles: $25,000-50,000

– Upscale kitchen with custom cabinetrary and high end appliances: as high as $100,000+

– 10×15 bedroom (without a bathroom): $20,000-35,000

– Room addition cost (400 sq.ft.): $30,000-100,000

– First floor addition with multiple rooms (800-1,500 sq.ft): $150,000 +

– Second floor addition with multiple rooms (1,500 sq.ft.): $200,000-475,000
Pro Tip: the larger the size of the space you are looking to build, the less you will be paying per square foot.
If you are planning a complex project, such as a two-floor addition, you will need to hire an architect and budget for his fees. These can be as much as 5-7% of the total cost. Some people save money by hiring a design-and build firm, that has a staff architect and includes the design fees into the final price.
Expect to spend $1,200-2,500+ on blueprints and $2,000-5,000+ on architectural design.
While these prices may seem extremely high and out of your budget, you can pay for the addition by getting a home equity loan. In fact, that is what the majority of homeowners do. Another financing option is to get a construction loan.
The key to setting a reasonable budget and sticking to it is to identify and manage all the anticipated remodel costs in the beginning stages of the project.
To be on the safe side and avoid running out of funds, its best to budget 15-20% of the total cost for unforeseen expenses.
Factors That Drive Up Addition Cost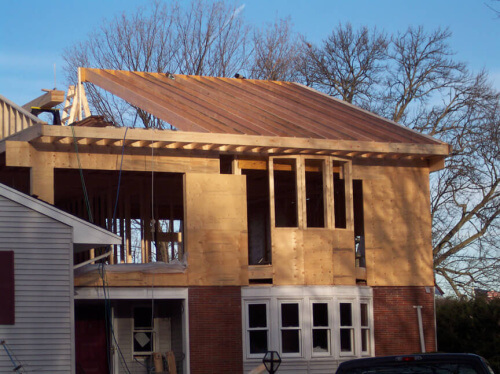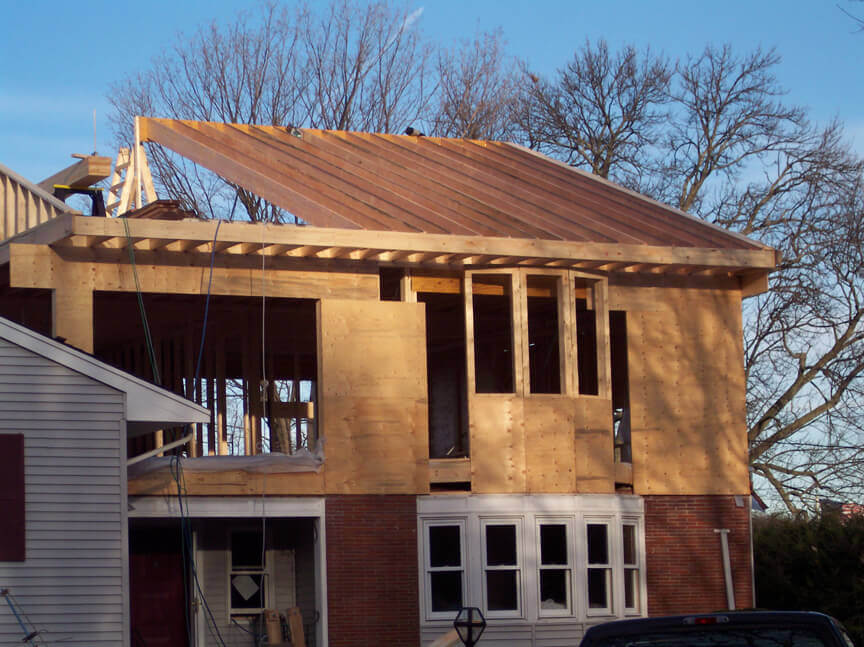 There are a number of factors that may significantly increase the total cost of an addition. For example, if you want a new bathroom or kitchen, you will need to install an entirely new plumbing system. This will cost thousands of dollars. One way to save money on this is to connect to the existing plumbing system, if the addition design allows for it.
Another significant expenditure is hiring a mason to pour a level concrete floor, if you are planning to build a garage.
You should also budget at least $1,500-4,000+ extra to fix the landscaping around the new addition.
You will need to pull building permits for most of the construction and remodeling jobs. Each permit will be a few hundred dollars. Also, you may need to run special kinds of tests, such as soil testing, which may cost $1,000+
Keep in mind that if you do not hire a General Contractor to oversee the project and hire subcontractors, you will need to hire these pros yourself to complete specialized tasks. They may include a roofer, electrician, plumber, window installer, etc. To get the best rates, be sure to get price quotes from 3-4 local pros.
Lastly, the quality of materials you select will also make a great difference in the final price. Choosing custom, brand name, or luxury building materials can significantly drive up construction costs. Here, you need to carefully consider your total budget and what you are planning to achieve.
Sometimes, going for more expensive materials is justified because of their improved longevity and durability, as opposed to spending a lot more money just to have an upscale look. For example installing a metal roof instead of asphalt shingles may cost $10,000-15,000 more, but will offer superior weather protection for the lifetime of your house.
Cost to build 420 sq. ft. Addition:

See costs in your areaStart Here - Enter Your Zip Code