Roof Calculator estimates installation cost for asphalt or metal shingles, standing seam, TPO, EPDM Rubber, PVC, and tar & gravel.
The quote includes all roofing materials, accessories and labor by a qualified, licensed and insured contractor. You can also input your location to get a more accurate "local" price.
How To Use Roof Replacement Cost Estimator
1) Measure your roof
- with a tape measure, go corner to corner and measure ground dimensions of your home. If it has overhangs, add them to your sizes.
For example: If overhangs are 6", add 1 foot to each side. If overhangs are 2 feet on front an back, and there are no overhangs on the sides, add 4 feet to the appropriate side.
2) Enter the slope
- you can guesstimate or measure it. Home Depot sells a visual "pitch measuring tool", or you can use a simple square tool, line it up with your roof's gable and measure RISE over RUN - see image on the right.
3) Select type
- if you have a simple gable (ranch / cape / colonial type homes), select that. If you have hips, dormers, select "hip". If it is all cut up, and has different slopes and angles, select the appropriate option.
4)Tear-off
- it is always a good practice to remove old shingles. This will allow the contractor to repair any damaged wood below, and will prolong the life of the new material. Select the number of layers that need to be removed.
5) Select number of floors
- it is much easier to work on a 1 story house vs. a triple decker. This will always be reflected in the total you are about to pay.
6) Chimneys, skylights and ridge ventilation
- enter the number of penetrations and the length of your ridge line (if you are getting a ridge / soffit vent system). Most homes have at least one chimney, so you should add that.
7) Enter material
- the quality and longevity will be reflected in the total cost. 30 year asphalt shingles are the cheapest, while metal is much more durable and therefore more expensive. Among single-ply options, PVC membrane is the best and most costly choice, while EPDM rubber is the cheapest and least durable.
8) Select your location
- roofing cost can vary greatly depending on where you live. By selecting your region, the tool will adjust the price accordingly (data is based on Remodeling Magazine's local prices guide). If you are unsure, or live in Canada, select National Average.
Keep in mind that there are many factors that will affect how much you will end up spending. However, this calculator will give you a very good idea of what a real roofing estimate should be. This information will help you understand whether a pro is offering a fair deal, or trying to overcharge you.
Most contractors in US and Canada have a similar formula as the one we use here. Typically, it is based on SQUARES (100 sq. ft. of area). Unless you have a super cut-up house, 95% of contractors will price it by the square. This makes it very easy to compare quotes, and choose the best deal.
MONEY-SAVING ADVICE: don't try to be all cheap, such as buying materials yourself, or doing the demolition work (tear-off). It will piss off your contractor, create a whole bunch of logistical problems, and in the end, you will be paying more, if you do this. The industry has become so competitive that pros rarely mark-up materials.

In the end, even if you save a couple of bucks, it will be too much of a hassle, your "aggravated" contractor will most likely be cutting corners, and in the end you will be getting a much lower quality install.
Roof Replacement Cost vs. Return On Investment (ROI)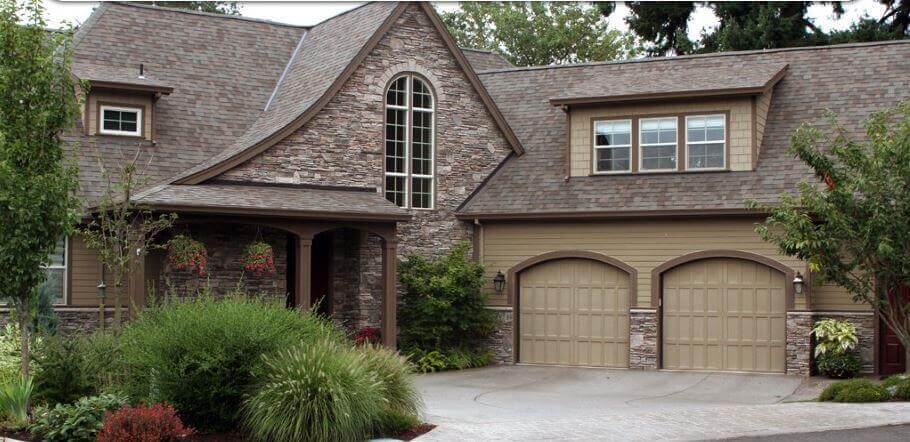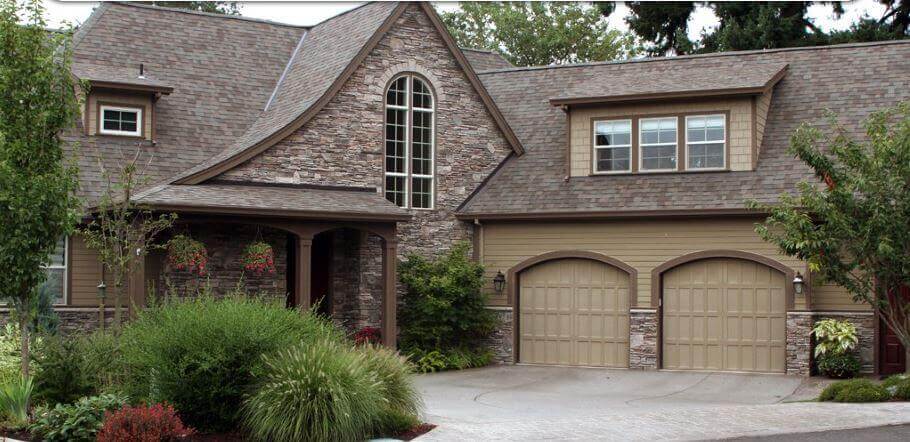 While installing a new roof is not one of the most glamorous updates you can do for your home, it offers a great return on investment. If you are selling your home, or plan to put it on the market in the next 2-3 years, this update will make your house a lot more desirable to buyers.
Nobody wants to deal with leaks and related problems. So if your house is beautiful inside, but has a problematic roof, many people will either walk away, or ask you to do a replacement, before closing the deal.
This is particularly important in regions that get a lot of inclement weather, such as snow, ice dams, heavy rains, hurricanes, etc. In these areas, you will see the highest return on investment doing a re-roof.
For example, in the Northeast, homeowners can recoup as much as
96%
of the replacement cost, on average. Across the US, you can expect about
80%
return. In the Midwestern states, the ROI is lower, about
70%
Still, this is
20-25%
higher than most other popular projects, such as bathrooms, kitchens, additions, decks, etc.
Additional Resources
Here are a number of comprehensive guides that can help you choose the right roofing material for your needs and budget.
Average Roofing Costs:

See costs in your area Start Here - Enter Your Zip Code