Two types of popular replacements are vinyl and fiberglass windows, and both have their advantages and downsides. Before you go for either fiberglass or vinyl windows, learn about the differences between the two types, so that you purchase the one that best meets your needs. Learn more information from this detailed comparison of vinyl vs fiberglass windows on such factors as strength and durability, cost, maintenance, aesthetics, energy efficiency,  fire resistance, resistance to temperature fluctuations, and environmental concerns.
STRENGTH AND DURABILITY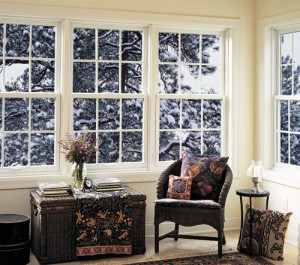 Fiberglass windows are much stronger and more durable than vinyl windows, with a high strength – to – weight ratio. Fiberglass windows provide eight times greater strength than vinyl windows. In comparison to other materials, fiberglass has the highest resistance to rotting, warping, and twisting and the window's frame and sash corners will not separate or crack. Moreover, fiberglass will not corrode. On the other hand, vinyl has problems similar to those in wood and aluminum windows; all of them tend  to warp, rot, crack, bow and shrink under the influence of weather conditions. Ultimately, fiberglass windows will outlast vinyl windows.
Average Cost of 10 Replacement Windows:

See costs in your areaStart Here - Enter Your Zip Code
REPLACEMENT WINDOW COST
Cost is one of the key considerations when choosing a replacement window. Fiberglass windows are considered a more upscale replacement window option than vinyl and are more expensive. For fiberglass, the cost of the window and installation of a basic model is on average $311-378 dollars, while a premium quality fiberglass window and installation are around $429-507. For vinyl, the cost of window and installation of a basic model is on average $150, while a premium quality vinyl window and installation are around $201. These estimates do not include costs for framing the rough opening, interior trim molding, decorative fittings. Note that all of these prices will vary depending on your location because labor costs across US vary. Moreover, these prices will also vary depending on the size of the window, type of glass and other accessories.
Use our Replacement Windows Calculator to estimate cost of installing new Vinyl or Fiberglass windows
MAINTENANCE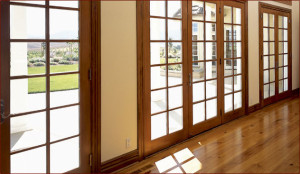 One of the biggest benefits of fiberglass windows are virtually maintenance free. You can repaint them a different color if you choose to go for a different look. Similarly, vinyl windows will not require repainting, staining or re-finishing throughout their service life. However, because vinyl windows expand and contract with temperature changes, this movement causes the seal between the vinyl framework and the glass to fail. This problem increases with the size of the window; the bigger the sash, the faster it fails. The worst part is that a vinyl window cannot be repaired, it needs to be replaced.
Average Cost of 10 Replacement Windows:

See costs in your areaStart Here - Enter Your Zip Code
AESTHETICS
The advantage of fiberglass windows is that they can be painted any color at any time. This means that if you ever decide to replace siding on your house, you will easily be able to repaint fiberglass windows to match it. If you prefer the indoor look of natural wood, it is possible to order fiberglass frames with wood finishes. In contrast, vinyl windows are available in a wide range of colors and finishes that will match any architectural home styles from traditional to modern. However, it is not possible to paint vinyl windows.
ENERGY EFFICIENCY
Fiberglass windows boast high efficiency because a fiberglass frame reacts to fluctuations in outdoor temperature changes in the same fashion as glass panes. Internal stresses are reduced because all components of a fiberglass window system are contracting and expanding at the same rate. As a result, the entire window system and weatherstripping is more airtight and resists moisture penetration. Fiberglass expands and contracts an impressive 800% less than vinyl. Moreover, fiberglass windows have a high R-value, which means they are resistant to heat loss.
Vinyl windows are also considered to be an energy efficient replacement window option. They are resistant to heat loss, offering high R values, as well as provide excellent UV protection to reduce fading. Temperature changes cause vinyl windows to contract and expand, increasing the chance of air leakage over time because of this movement. Consequently, if you choose vinyl windows it is best to specify light colors and heat-welded corners to mitigate this issue.
It is important to note that whole-window U-value for a low-E argon-filled casement window carries the same 0.32 rating for both an un-insulated vinyl and an insulated fiberglass unit.
FIRE RESISTANCE
Fiberglass windows have self-extinguishing capabilities in case of fire and will not emit toxic fumes. On the other hand, on the biggest disadvantages of vinyl windows is that they will not only burn, but also release toxic fumes, which are highly hazardous to health. Breathing these fumes can be particularly dangerous for children.
RESISTANCE TO TEMPERATURE FLUCTUATIONS
Fiberglass windows are particularly adept at handling extreme temperature fluctuations. It equally withstands heat, cold and moisture, remaining strong and stable, without loss of physical properties. In contrast, vinyl does not handle temperature fluctuations well. It becomes brittle in extreme cold, and expands and softens in extreme heat.
ENVIRONMENTAL CONCERNS
Fiberglass windows are considered to be an environmentally friendly window option, posing no threat to the environment during manufacturing or to homeowners during their service life.
On the other hand, vinyl does pose both environmental and health risks. In PVC production, dioxin (the most potent carcinogen known), hydrochloric acid and vinyl chloride are produced and released, posing a health threat. Moreover, in case of a building fire or waste incineration, PVC (vinyl) releases deadly gases such as hydrogen chloride, even before it ignites. As the material burns, it leaves behind toxic dioxin waste. To mitigate the health risks, and address the environmental concerns, the vinyl window industry reduced the amount of dioxin emissions by 70%. However, the vinyl windows are not a completely risk-free window replacement choice.
Average Cost of 10 Replacement Windows:

See costs in your areaStart Here - Enter Your Zip Code
Published/updated on: October 30, 2013