Calculate Installation & Materials cost of new countertops made from a variety of natural and man-made materials, with different edges (styles). The price is calculated based on your square footage and options. Whether you are still researching different materials, or are ready to buy new countertops, this calculator will help you get a very accurate ballpark figure in just seconds. This tool estimates prices for Granite, Corian / Silestone, Quartz, Wood, Metal, Laminate, and Eco-friendly Recycled countertops.
To get an instant "quote" enter the Size in Sq. Ft. (typically 2 feet deep by X feet long), and select other parameters that you want.
Average Kitchen Remodel Cost:

See costs in your areaStart Here - Enter Your Zip Code
Having the right countertops can make a difference between loving and hating your kitchen! If you want to know how much it will cost to replace your old countertops, and you don't want to wait for a salesman to come in and measure your kitchen to give you a price, this tool is for you! Using this calculator, you can save hours of price comparison and research (which we've done for you) and just simply budget this project based on your specs, see if you can afford the product you like, and if it will pay off (in case you sell your house down the road).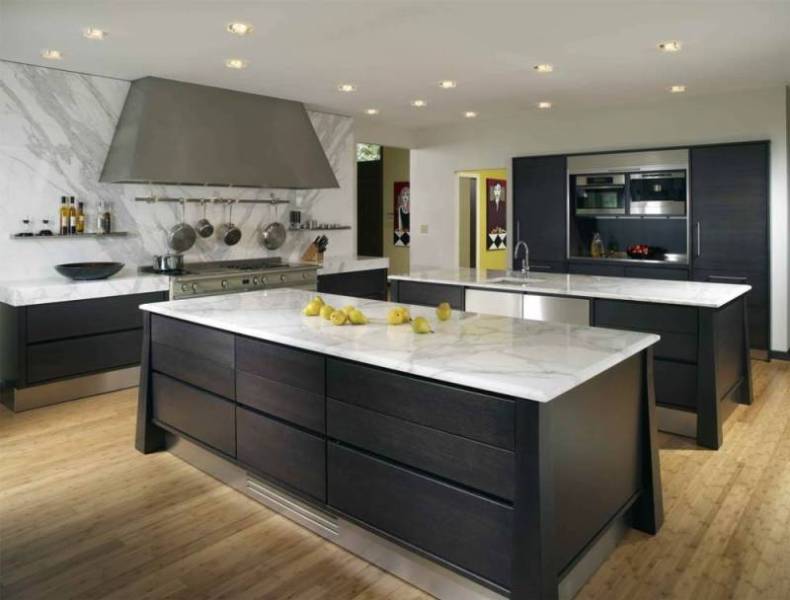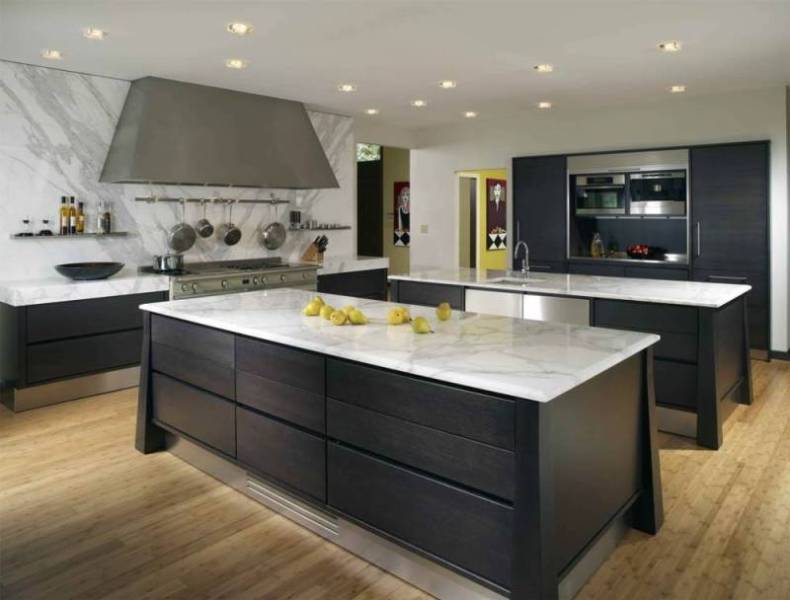 How to use the calculator to get the most accurate cost estimate:
NOTE: Calculated Prices include Design, Template Delivery and Installation
There is also a basic "fee" of $750 included with all calculations – this is what most contractors would charge for Template Preparation.
1) Size
– You can measure or "guesstimate" the size of the job – just enter the size in square feet in the first box.
In most cases a countertop is considered 2 feet deep – so just measure the length of your countertops, and multiply it by 2, to get the size. If you have an Inside Corner, add 4 sq.ft.
2) Materials – Select the material type that you want to have installed.
3) Color – Select the color you want. Note that in most cases you should use "Standard" option, until you actually see the colors that your contractor is offering, and know which are Basic, Plus and Premium.
4) Edge Profile – Select Edge Profile – refer to our EDGE PROFILE GUIDE.
In Most cases you can select Basic (A option) or Better (B option). If you are estimating Laminate countertops, the price calculated will be a little higher than the actual price, as custom edges for laminate material cost significantly less that those for Granite or Corian materials.
5) Old counters removal – Select YES if this is a remodeling project, and NO if it's a new construction / addition project.
6) Project complexity – This is a very subjective variable, but if you have inside corners, odd cut outs, diagonally spaced sinks (in the corner), or if you want as few seams between countertop sections as possible (this typically applies for Granite, Quartz and Corian counters), you should select "more complex" or "very complex" to get accurate quote.
7) Cooktop cut-in – the name says it all. If you plan to have a counter-mounted cooktop range, select yes.
Average Kitchen Remodel Cost:

See costs in your areaStart Here - Enter Your Zip Code
Published/updated on: April 9, 2014