Inexpensive, beautiful, durable, long-lasting, eco-friendly
are all adjectives used to describe bamboo flooring, which has exploded in popularity across the globe in recent years. By 2015, the global market for bamboo is expected to reach $20 billion. Successfully marketed as the GREEN choice in wood flooring, and sold for as low as $1-2/sq/ft, it is no wonder that so many people have been seduced by bamboo. But, digging a little deeper, an uglier truth comes out: this miracle grass is NOT all that strong, NOT all that eco-friendly, and the low nominal price carries a tremendous hidden environmental cost.
Lets debunk some of the most popular marketing gimmicks that have elevated bamboo to its Rock Star status.
Marketing Gimmick # 1: Bamboo is Green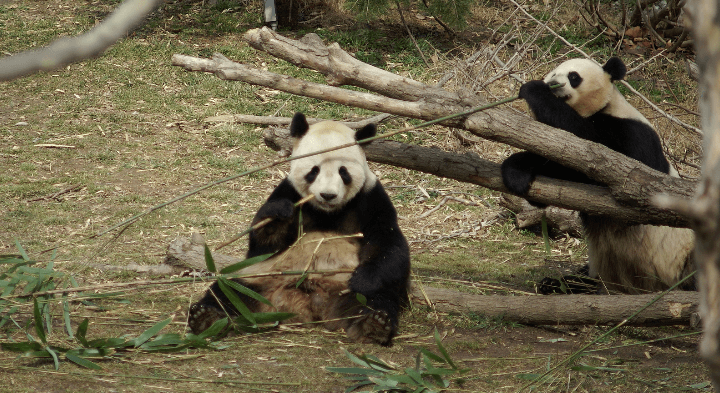 What most people know about bamboo and the Number 1 Reason it is touted as a green flooring material, is that bamboo is a giant grass that grows at a rapidly renewable rate, regenerates without need for replanting, and requires minimal fertilization or pesticides. However, these natural properties have made bamboo a very lucrative business, and as the industry expanded, sustainability has been squeezed out by skyrocketing profit. Today, most bamboo is cultivated and harvested in China, using the following harmful, unsustainable practices:
1. Existing forests are being cut down to plant bamboo in order to meet the growing demand. This also leads to destruction of animal habitats, as well as land erosion. Pandas are one of the many animal species that is now nearly extinct as a result of massive clear-cutting of forests.
2. While bamboo already grows very fast, it is being made to grow even faster, using toxic fertilizers.
3. Chemicals used in bamboo fertilizers leach into the ground-water and rivers, polluting the surrounding environment.
4. The two most hazardous chemicals discovered in cheap Chinese bamboo flooring are formaldehyde and benzene, which are both linked to cancer.
5. Chemicals used to treat most bamboo flooring emit VOC's (volatile Organic Compounds) into the air, causing pollution and presenting a health hazard for the inhabitants of a home with bamboo floors.
Marketing Gimmick # 2: Bamboo is Durable
Problems with cheap bamboo, sold for around $1-2/sq.ft, are not just environmental. Current harvesting practices lead to incredibly poor quality, and the famed durability of bamboo is actually completely compromised. To reach its maximum strength, bamboo needs to grow 3-5 years before it can be harvested. Instead, to meet the growing demand, much of bamboo is harvested every 3-5 months! You can imagine that this flooring will not survive long after installation.
BAMBOO FLOORING THAT DELIVERS VALUE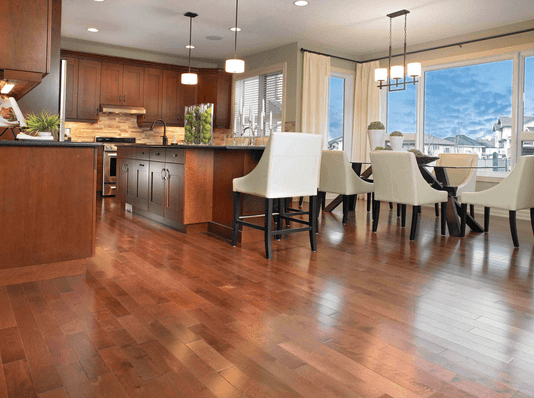 The good news is that some bamboo flooring actually delivers great value, you just have to know what to buy! This bamboo flooring is in fact Green, beautiful and durable. What is the catch? It is not cheap, and is priced very similar to many other traditional species of wood. Compare prices between Bamboo and other hardwood options with our flooring cost calculator.
Cost: You can purchase sustainable bamboo for about $4-7/sq.ft
Where to buy:There are a handful of companies around the globe committed to harvesting and manufacturing sustainable bamboo flooring. Here are profiles of the two leading companies in the US:
Teragren (www.teragren.com): offers a wide range of bamboo flooring materials in a variety of finishes. All bamboo is sustainably harvested at maturity (5-6 years) and manufactured according to stringent US and European Environmental Standards. The company also supports bamboo growers by paying fair market value for raw materials and encourages proper stewardship. Many of their bamboo materials are FSC certified, and are approved for LEED credits. Also, the company's products are certified USDA BioPreffered, as a 94% biobased product.
Bamboo Hardwoods (www.bamboohardwoods.com): provide an alternative to bamboo from China. The company is committed to sustainable practices and operate a factory in Vietnam. Unlike in China, farmers supplying the company, own their land and have a personal incentive not to harvest bamboo prematurely. The company also provides strict oversight to the environmental practices and work conditions at their factory. Bamboo flooring products are approved for LEED credits and meet E-O, CARB Phase 1 & 2 standards for indoor air quality.