Is your Pinterest overflowing with awesome design and decor projects, but you haven't lifted a finger?
Sometimes too many great ideas can leave you overwhelmed, because you don't know where to start….
If  you have this dilemma, but are aching to make some changes, try these 4 easy DIY decorating ideas.
I promise they will instantly breath new life into your space.
They are so simple, and inexpensive – You don't have to wait another minute to get started!
Oh, don't forget to let us know which is one is your favorite 🙂
Bring Your Bookshelves to Life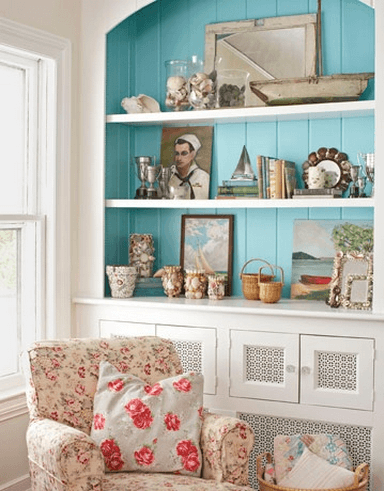 Typically, bookshelves or any other shelves for that matter are relegated to be dusty storage spaces for all kinds of stuff.
Instead, they can be repainted inside!
Now you can use them as innovative accents in children's rooms, offices, studies, and even living and dining rooms, which often have built-in shelves.
To determine which color would work best, take a good look at the room.
And select one existing prominent accent color – voilà, this is the color that will be ideal for your shelves.
Once you paint your bookshelves, you will be amazed at the new look and feel of the space!
There are also many ways to play around with this concept:
-you can paint the interior of each shelf a different bold color
-use two complementary or contrasting colors
-glue some decorative paper to get more texture
To take the most advantage of this new look, make sure you don't pile tons of stuff on the shelves.
Instead, leave some space for the color to be visible, and in general avoid clutter.
Use Plates to Create Unique Wall Art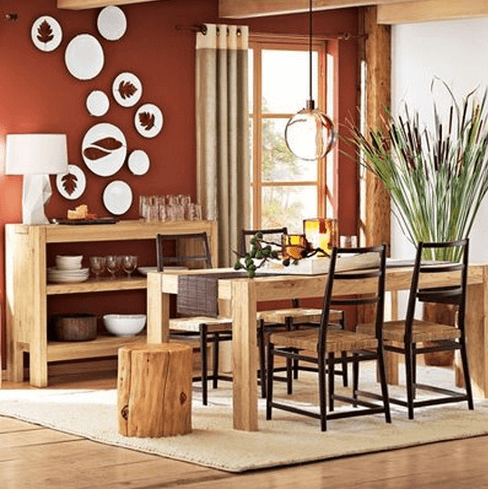 If you are not into traditional types of art (think: paintings, prints, posters, photos),but still want some decorative element on your walls, consider hanging plates instead.
Look for plate colors and designs that will complement the overall decor of the room.
Don't be afraid to experiment and create different abstract shapes with your plates!
You don't need to hang them in a formation of a square or a rectangle.
To start, you should be able to create a beautiful piece of art with 8-12 plates.
You can expand from there as time goes by.
There is no better place to search for plates than flea markets and yard sales!
You can score amazing pieces for $1 or less and sometimes even for free. Another good place to look for inexpensive decorative plates is eBay.
Old Furniture Makeover With White Paint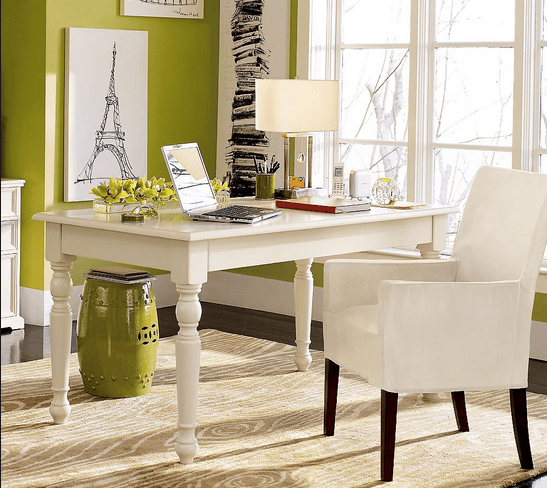 Do you have a beat-up table, chair, nightstand or mirror frame that you are aching to send to the dumpster?
Before you part ways, consider giving your old buddy another chance by repainting it white!
That is right, the color white has that magical quality of breathing new life into old things.
Just be sure to use high-gloss pure white.
Other shades of white may make your piece look kind of dingy, rather than brand new.
Similarly, if you need a new piece of furniture, but don't want to shell out big bucks for it, you can take this idea a step further: hunt for what you need at yard or estate sales, and repaint it white!
No one will even know you bought it used.
Of course, there is no rule that says you can't repaint your piece any other color!
In fact, any bright solid color can make a unique design statement.
However, if you are not sure  what look you want to go for, white is a safe bet that always looks stellar.
Get Creative With Wallpaper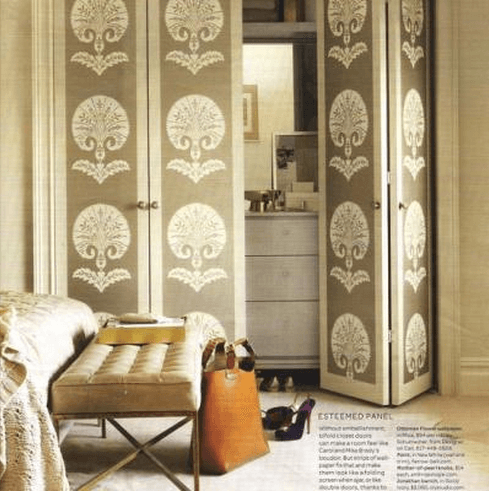 Who said wallpaper is just for walls? With so many gorgeous wallpaper designs out there, you can use it for many quick and budget-friendly makeovers around the house. If you hate the look of those ugly sliding closet doors or old vinyl shades on your windows, just wallpaper them, instead of investing into new expensive upgrades. Also consider putting wallpaper on just one of the walls in a room to create an attractive accent. The design possibilities are endless with abstract, art deco, floral, geometrical, nature inspired patterns to choose from. You can even create your own wallpaper design using sites like Spoonflower, where you can select from hundreds of unique designs created by other artists, or upload your own design and print it. In fact, if you upload your own, you get a 10% designer discount.
Reinvent Your Bedroom with New Headboard Design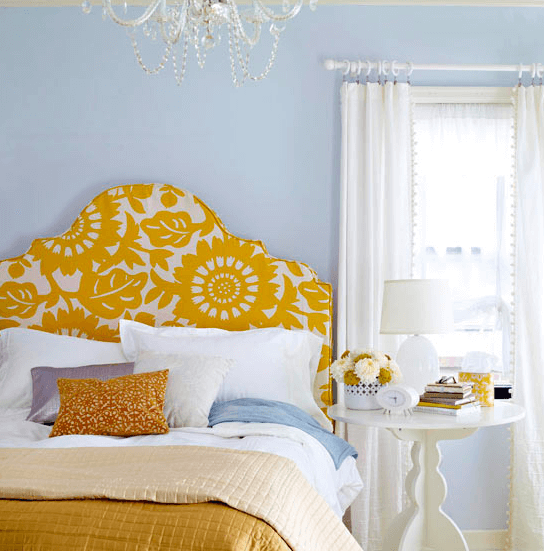 A headboard can make or break the look and feel of your entire bedroom, as it is typically the focal point of the room. You don't need to spend thousands or even hundreds of dollars on a new headboard. Instead, you can create your own unique look with just fabric and the old headboard you already have. For a super quick makeover that you can change any time, and if you don't want to go through the hassle of actually attaching the fabric to the headboard, simply find a fabric you like, measure it to fit, and drape it over the headboard. This allows you to experiment with bold colors and patterns until you are ready to settle on a more permanent look. The best way to choose colors and patterns for your headboard is to find ones that already exist in other elements of design in your bedroom, such as in the furniture, curtains, pillows, linens, etc.
If everything in your bedroom is very bright, you can use a muted solid color or even white fabric to bring all of these elements together. Another fun idea (especially great if you don't have a headboard and don't want to bother getting one) is to hang a tapestry right behind your bed to create an illusion of a headboard. Alternatively, you can hang a curtain rod with a single flat curtain behind the bed, to achieve a similar look. Just make sure that you measure your bed and get a piece of fabric/curtain close in size. If you are into DIY, you can saw your own pattern using different fabrics to create a quilted look. Of course, if you know how to do upholstery or are willing to learn, you can create a gorgeous custom look for your headboard.
Published/updated on: May 28, 2014